Service Specials
Check here every month to see what's on the table. We try to mix service offers up to offer an array of service specials so there's something for everyone. Normally, we have oil change service specials because everyone needs regular car service. It shouldn't cost an arm and a leg to keep your car in good condition. If you ever see expired service specials, it's because we're still collecting feedback from customers, and checking with our vendors to see how we can help you save money on your vehicle service. Give our Nissan dealership service department a call and see what they can do on the spot to help you take care of your auto repair.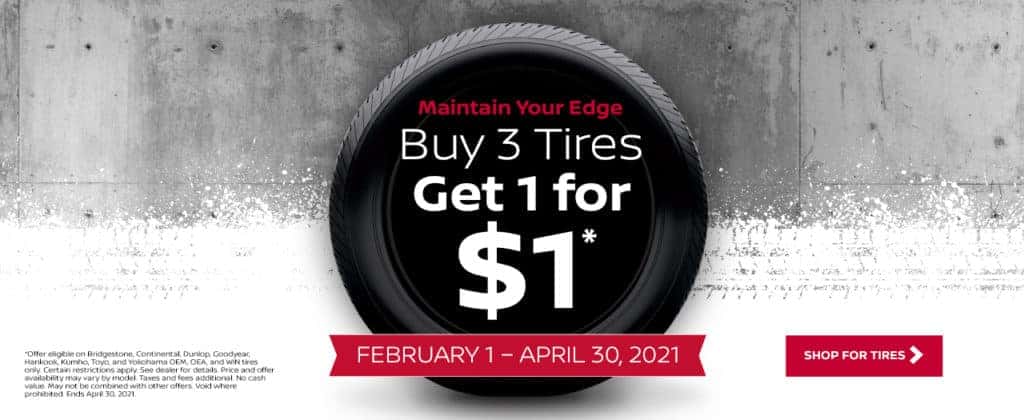 FREE!
With Purchase of PA Emissions Testing
EXPIRES: 07/31/2021
#1 Cochran Nissan Cranberry
22030 Perry Highway, Zelienople, PA
Service: 724-452-6756
PA State Inspection
Expires: July 31, 2021
FREE!
With Purchase of PA Emissions Testing
4 Wheel Alignment Special
$119.95
Inc 4-wheel computerized alignment
Check & set tire pressure
Tire tread analysis
Excludes object detection programming
COUPON MUST BE PRESENTED AT TIME OF WRITE-UP. NOT VALID WITH ANY OTHER OFFERS OR DISCOUNTED SERVICE. EXCLUDES PRIOR SERVICE. TAX EXTRA. SEE SERVICE CONSULTANT FOR DETAILS. VALID ONLY AT #1 COCHRAN.
EXPIRES: 07/31/2021
#1 Cochran Nissan Cranberry
22030 Perry Highway, Zelienople, PA
Service: 724-452-6756
4 Wheel Alignment Special
Expires: July 31, 2021
$119.95
Inc 4-wheel computerized alignment
Check & set tire pressure
Tire tread analysis
Excludes object detection programming